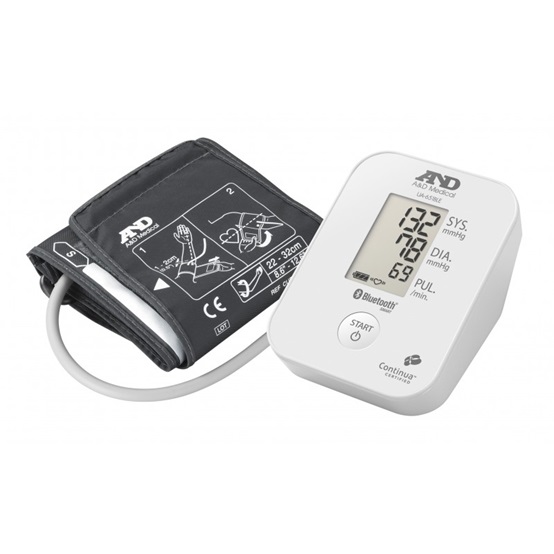 UA-651BLE 血壓計(藍牙功能)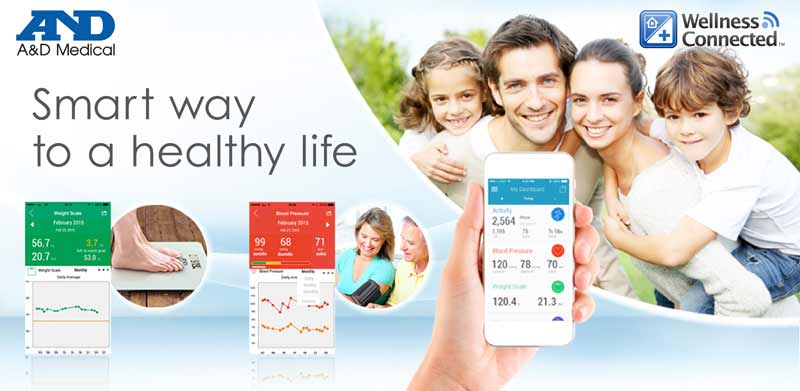 A&D Medical's WellnessConnected™ series offers a solution for accuracy with
quality assured products and easy-to-use app, A&D Connect.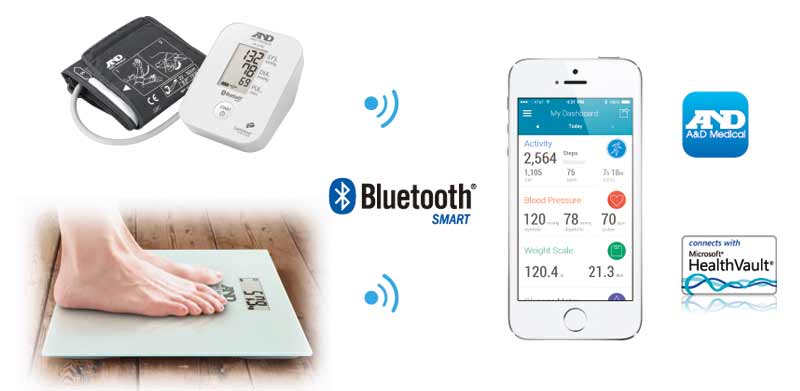 UA-651BLE
Digital Blood Pressure Monitor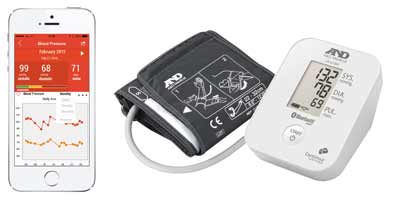 Features
Bluetooth Ver.4.0LE

Bluetooth communication (Windows, iOS, Android)

Internal memory of 30 data records

Irregular HeartBeat (IHB) indicator - LCD only

Extra large 3-line display for easier reading of results

One-touch measurement

Latex-free and metal-free, slimFit Cuff

Compact design for portability

A&D Connect
Easy-to-use app, a solution for better accuracy
Monitor your blood pressureand track your weight and
BMI trends – all with one app from a trusted world-wide
leader in connected health.
A&D Connect guides you through the easy device set-up
process and provides at-a-glance results, goals, and
trends for you and sharing data with your family and doctors.




Leaflet (PDF 560KB)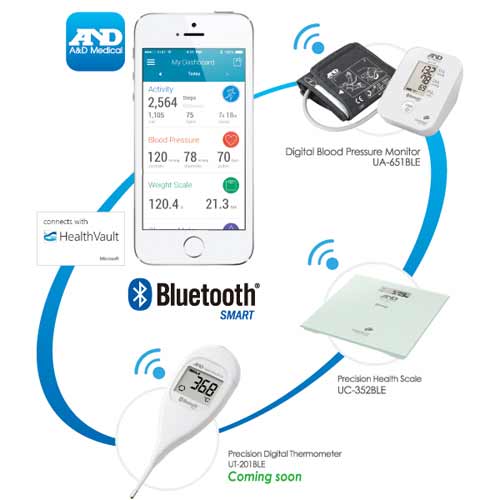 Available on iOS 6−8
iPhone 4S or newer, iPad 3rd & 4th generation and newer, iPad Air, iPad mini.



Just press the one button on
device then paring process
automatically starts.




A&D Connect app automatically
records the measurement data.
You don't need handwrite the
records to your logbook.




The A&D Connect app presents
all recorded data in clear graphs
allowing easy-to-view trends to
help your progress towards
good health.



You can set your goals and
appreciate the feeling of
achievement.
It helps you keep moving
forward towards your health
and wellness objectives.




A&D Connect app can be
programmed to remind you
to take and record valuable
measurement readings at
optimum times.




Data sharing through E-mail
with doctors, by SMS to your family.
Quick and easy way to inform
of your health condition or recent
concerns.




Data can be transferred to
HealthKit and HealthVault.