陞威專業乒乓及運動器材
 
Sunny Wise Table Tennis Shop

熱線電話:27810779



WhatsApp:90335839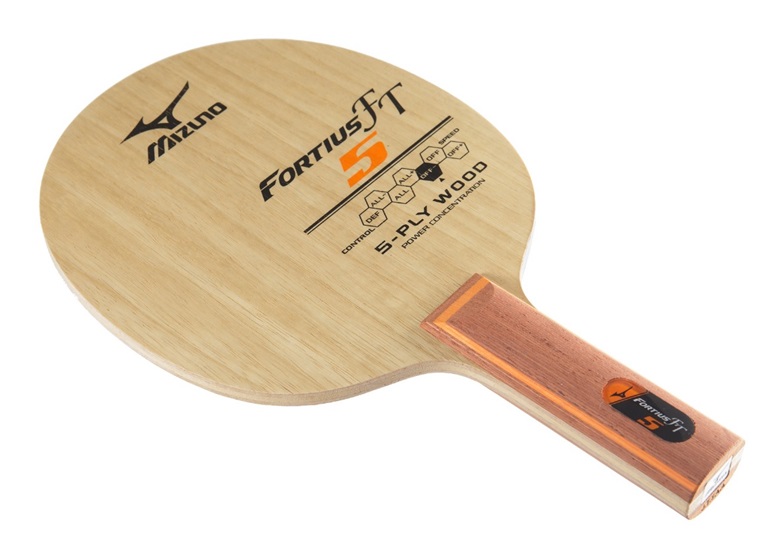 Mizuno Fortius FT5

Number of layers:5
Approximate weight (g):85
type:OFF-
thickness (mm):6.4
Grip: FL/ST

The Fortius FT5 is another blade from the eponymous Fortius series developed by the Japanese manufacturer Mizuno. The blade is a suitable addition to the Fortius FT and the Fortius FT Light,
which are also available. While the FT and the FT Light are rather fast, seven-ply offensive blades, the the Fortius FT5 has a classical five-ply veneer structure. As a result, the Fortius FT5 is slower
and can be classified as an Off-/Off blade. The blade is ideal for players seeking more power when playing with the plastic ball without sacrificing too much control. The blade is very well-balanced
and provides a high quality of workmanship. What's more, it is visually appealing and rests extremely well in the hand. The touch is medium-hard, allowing for combinations with both harder rubbers,
such as the GFT48, or softer rubbers, such as he GFT40. Compared to blades such as the Primorac Off-, which have a similar veneer structure, the Fortius FT5 is slightly faster and thus more vigorous.